Equis Art Gallery
Saratogian article
Read about Old Friends at Cabin Creek's 7th Annual Birthday Party in the Saratogian online!
TCA Grantee 2015
Thank you to Thoroughbred Charities of America for their support with a 2015 grant to assist us in taking care of our retired thoroughbreds!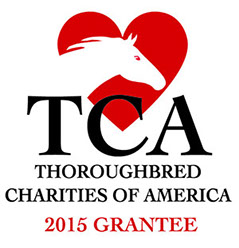 Check out the TCA at www.tca.org
Tracey Buyce article
A HUGE thank you goes out to Tracey Buyce, who photographed the boys for her recent bridal article, "Photoshoot with a Purpose," in Saratoga Bride magazine.