Previous Events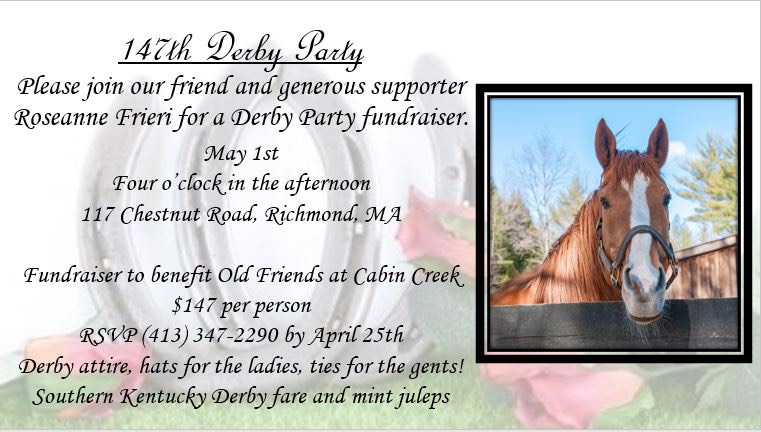 147th Derby Party in MA
Thank you, again, to Roseanne Frieri for the amazing support and lovely party!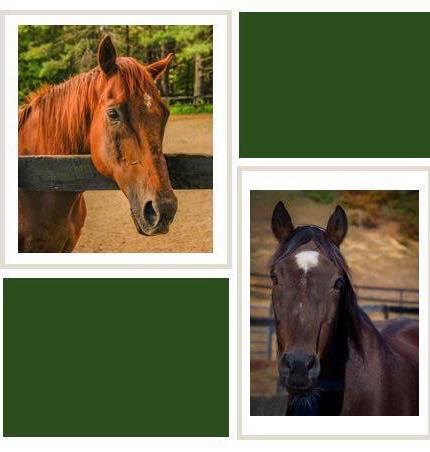 Whitney Challenge
Longtime visitor Karen has asked our supporters to join in a "Whitney Challenge" this year to benefit our horses, including our two Whitney winners, Will's Way and Commentator. With the track closed to visitors, she donated what she would usually pay for parking, admission, and food costs at the track to Old Friends at Cabin Creek for a total of $50. Many of you accepted Karen's challenge and visited
oldfriendsatcabincreek.com/onetime-donation
. The horses are sure grateful!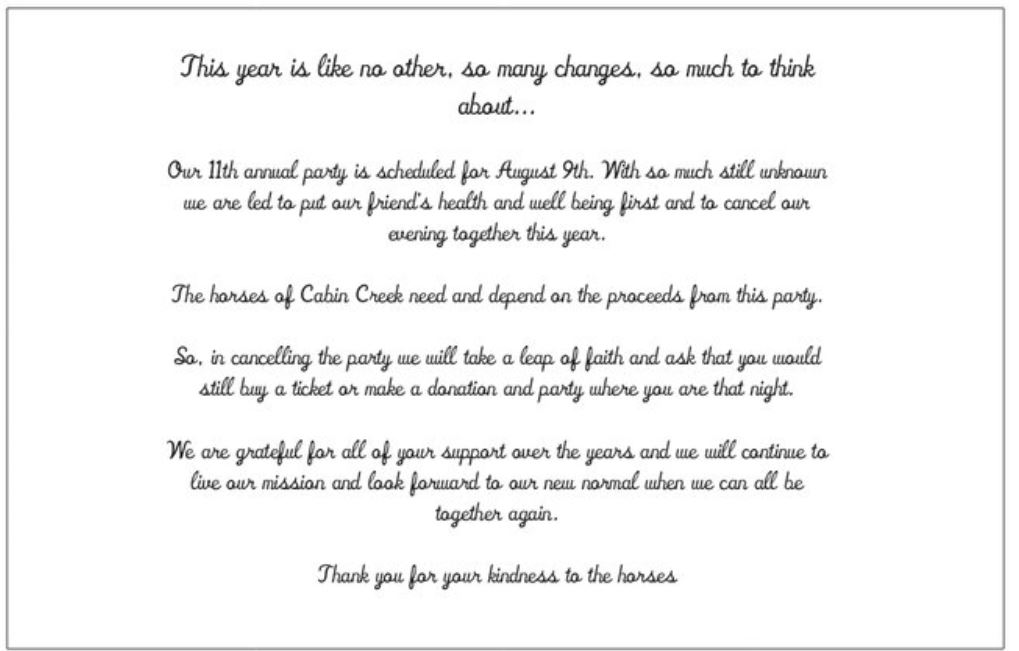 ANNUAL "After the Race..." COCKTAIL PARTY Thank You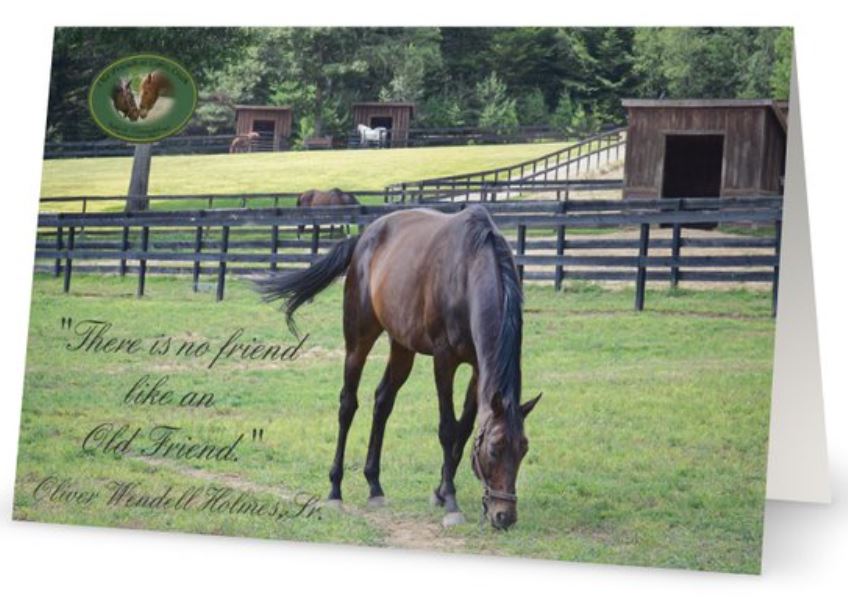 Thank you to everyone who supported the boys in place of our Annual "After the Race..." Cocktail Party! We hope to see you soon!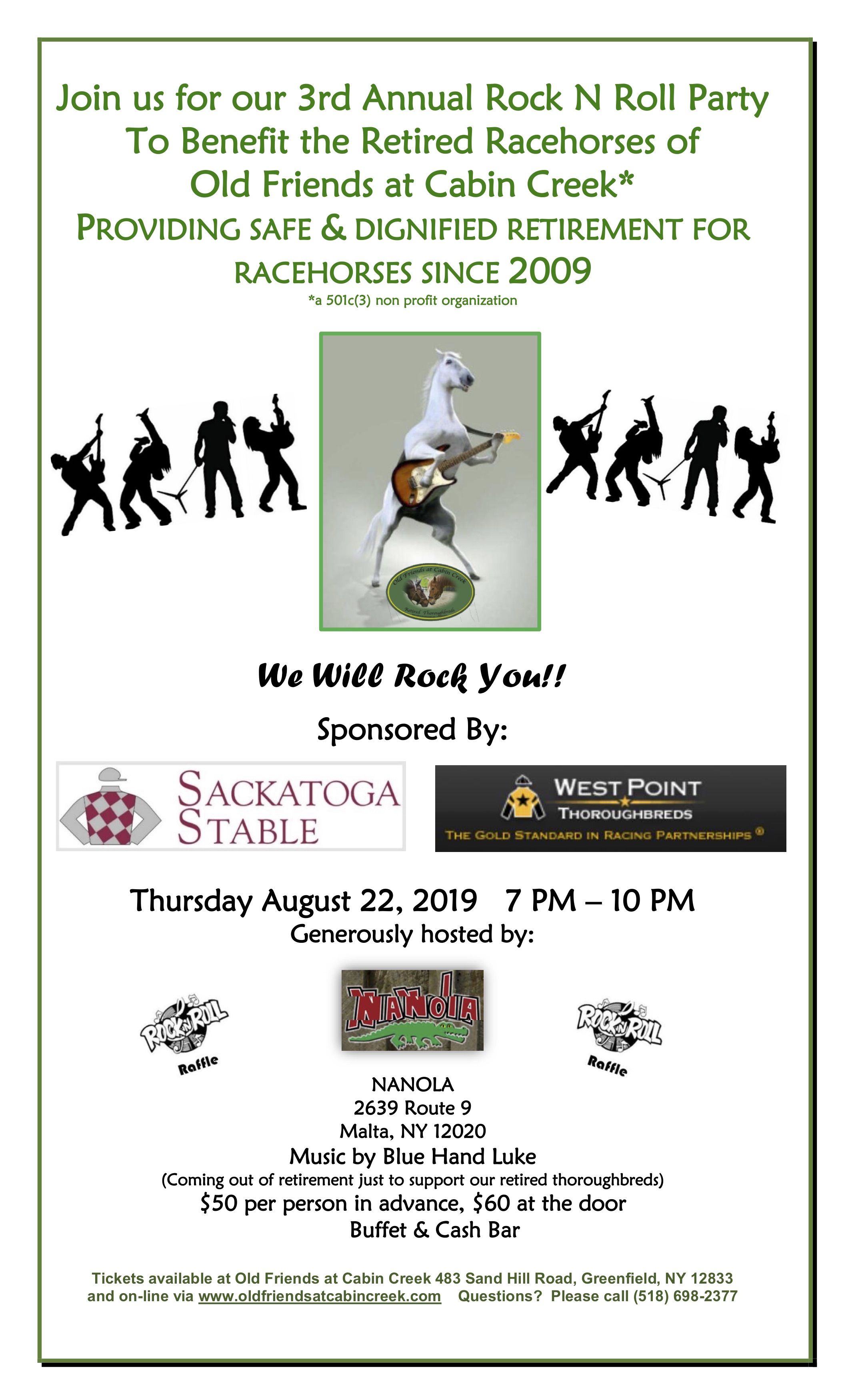 Thank you for ROCKIN' with us again at Nanola!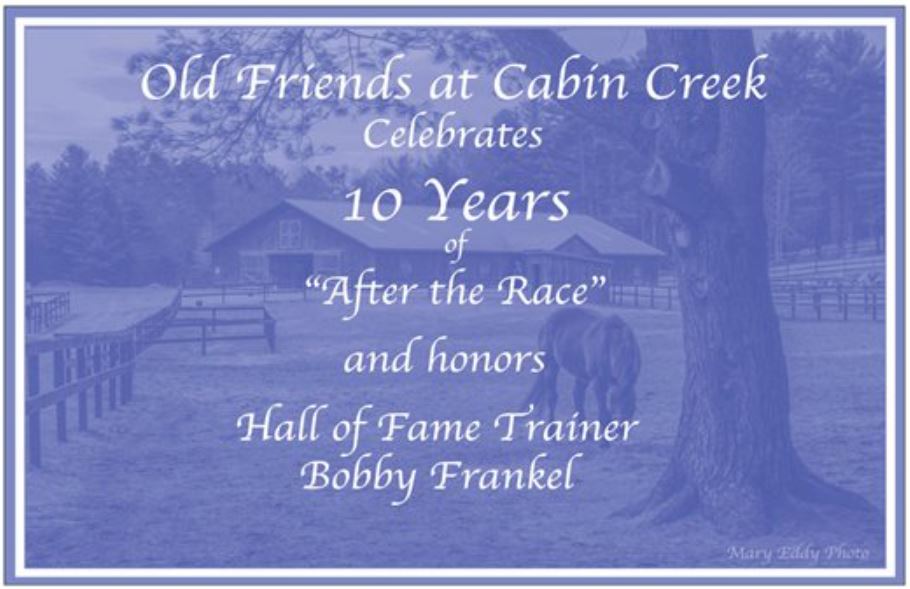 "After the Race..." 2019
We would like to thank EVERYONE who made this 10 year anniversary party possible! What a wonderful show of support for our boys! We can't thank you enough...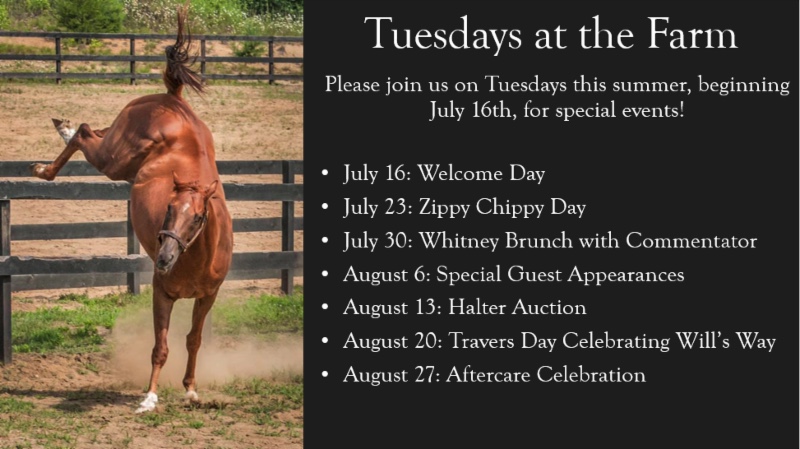 Tuesdays at the Farm, 2019
...were so enjoyable because of you, all of our visitors. Thank you!!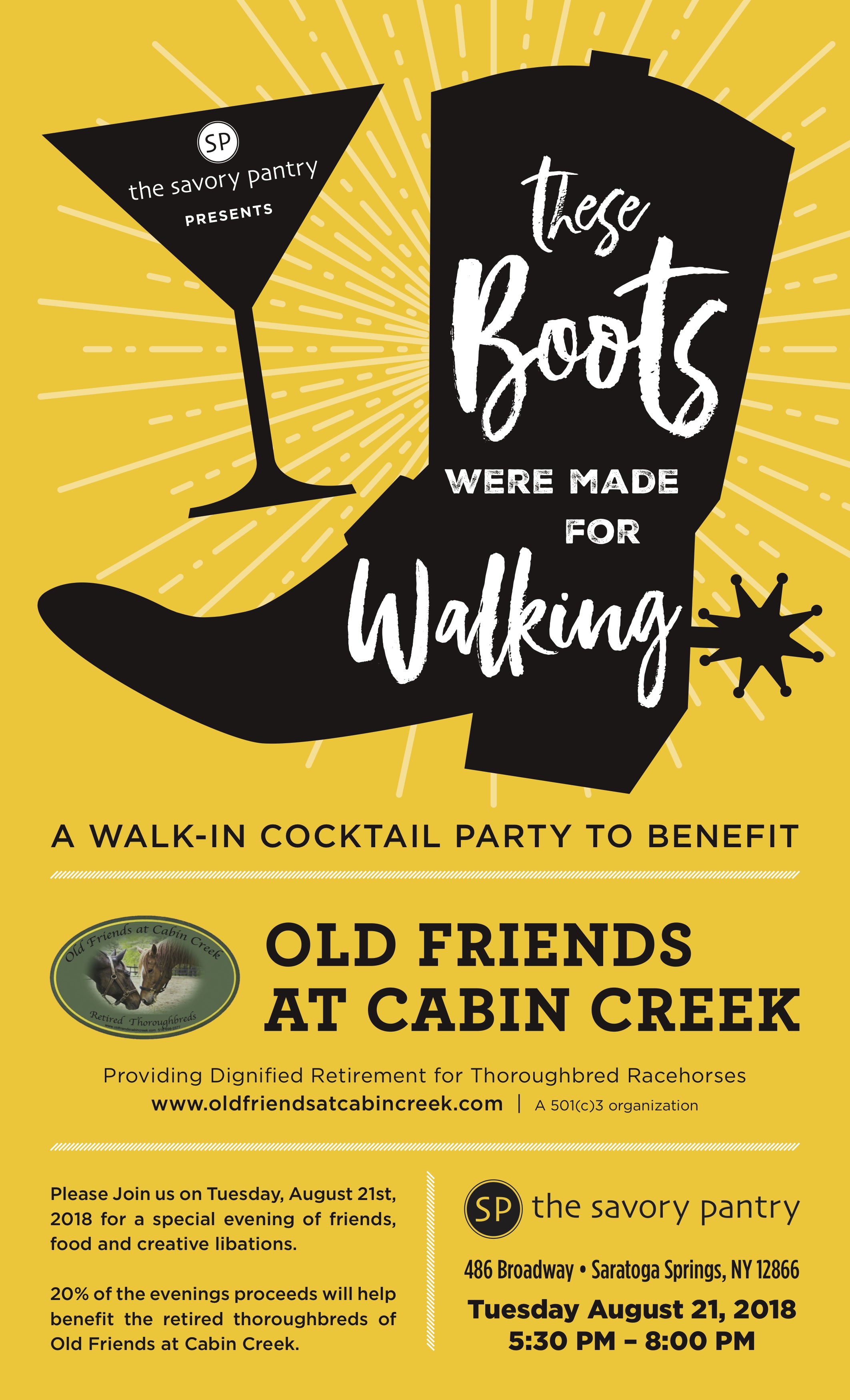 These Boots were Made for Walking...
Thank you, Savory Pantry, for an excellent (and delicious!) night honoring our thoroughbreds.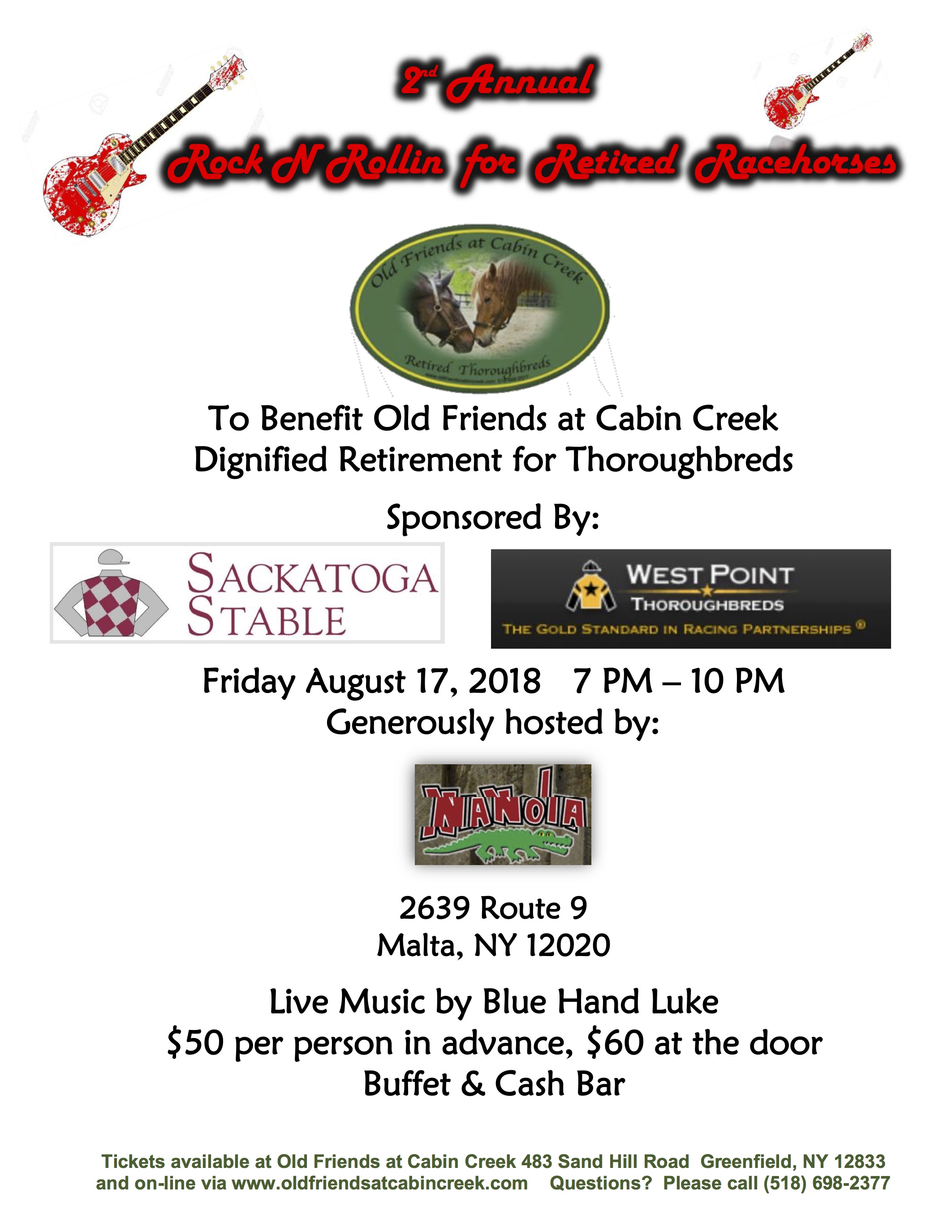 Thank you, Nanola, Jack Knowlton and West Point Thorobreds for another successful night!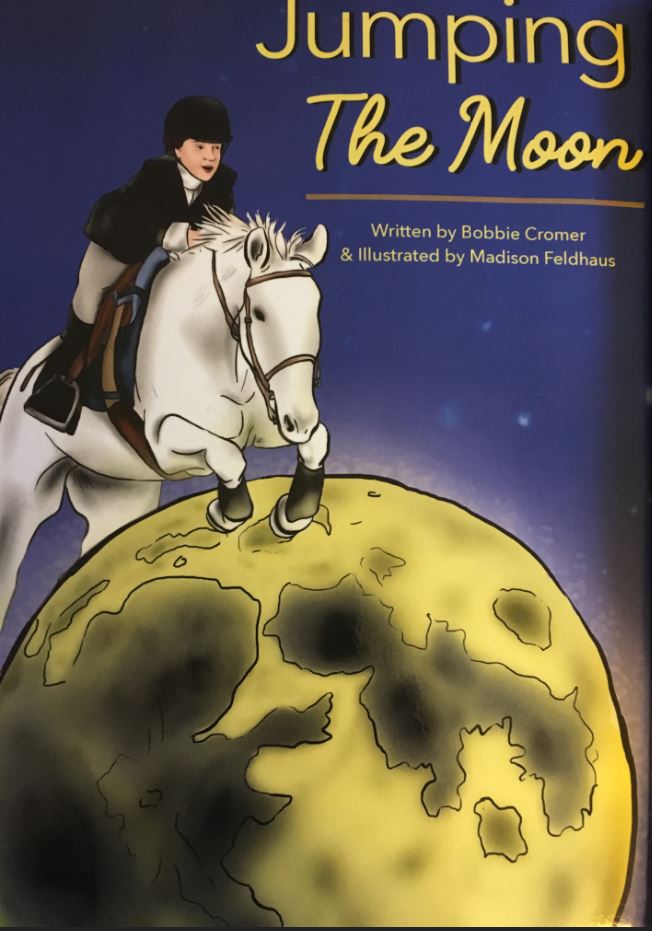 Book Signing: "Jumping The Moon" by Bobbie Cromer
Our longtime volunteer and first-time author Bobbie Cromer stopped by the farm to sell and autograph copies of her book "Jumping the Moon," a story inspired by her granddaughter's mustang, Holy Smokes, and his journey from a wild mustang to a successful show pony.
Holy Smokes, Remy, Bobbie and illustrator, Madison Feldhaus, were at Old Friends to talk about the book and their passion for equine welfare.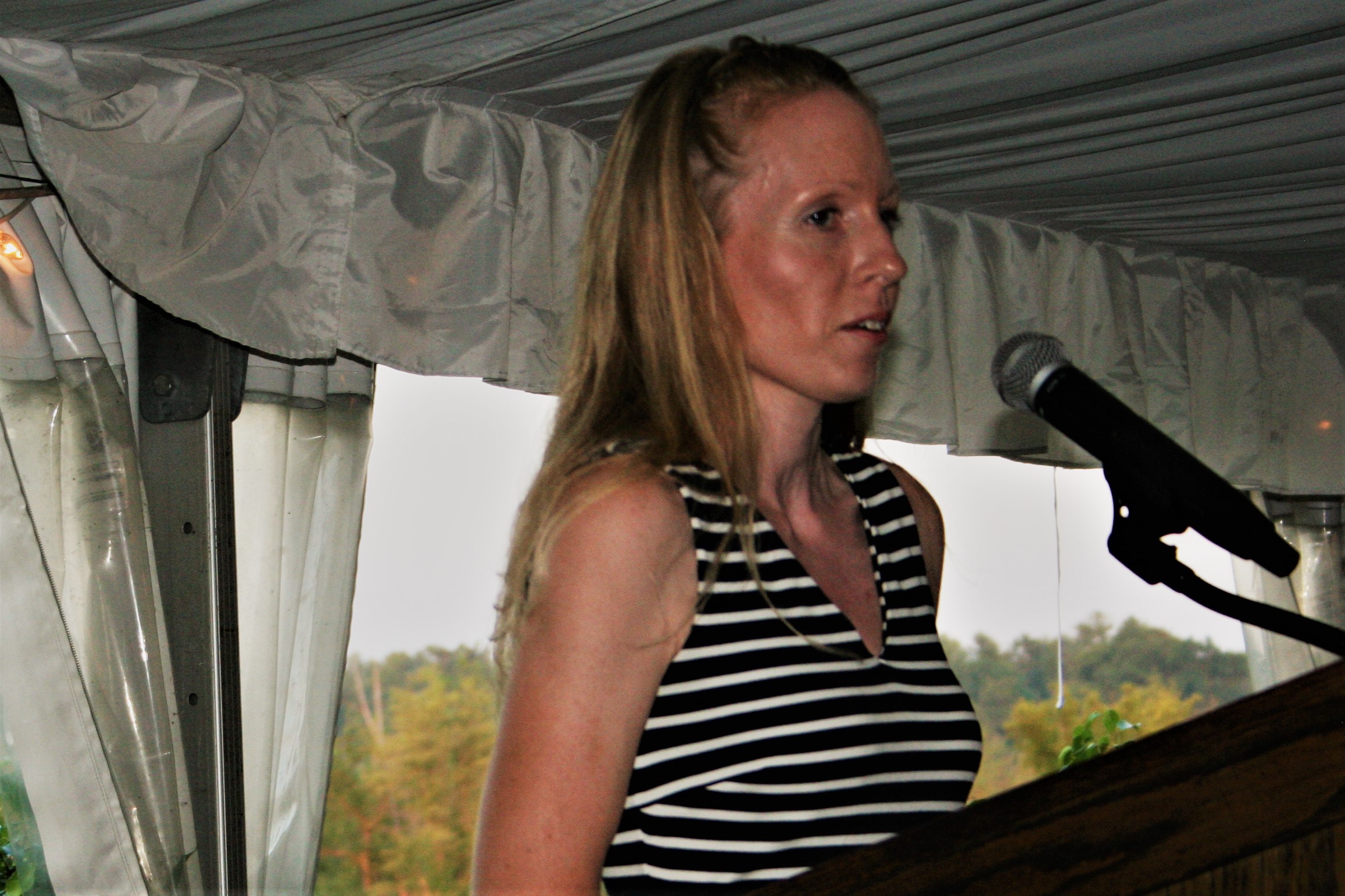 "After the Race..." 2018
We would like to thank all the friends and supporters (over 300!) who attended our 9th Annual "After the Race..." Cocktail Party on August 5th. Each year seems to get better and better. A special thanks goes out to Old Friends' founder and emcee for the evening, Michael Blowen, and our guest of honor, Dr. Sandy Tasse. We want to send a special acknowledgement to our sponsors for helping make the evening so wonderful. And, as always, we'd like to thank the many volunteers who planned and worked the event assuring everyone a memorable evening. Cheers!
2018 Honoree: Dr. Sandy Tasse, DVM of Rood & Riddle Equine Hospital of Saratoga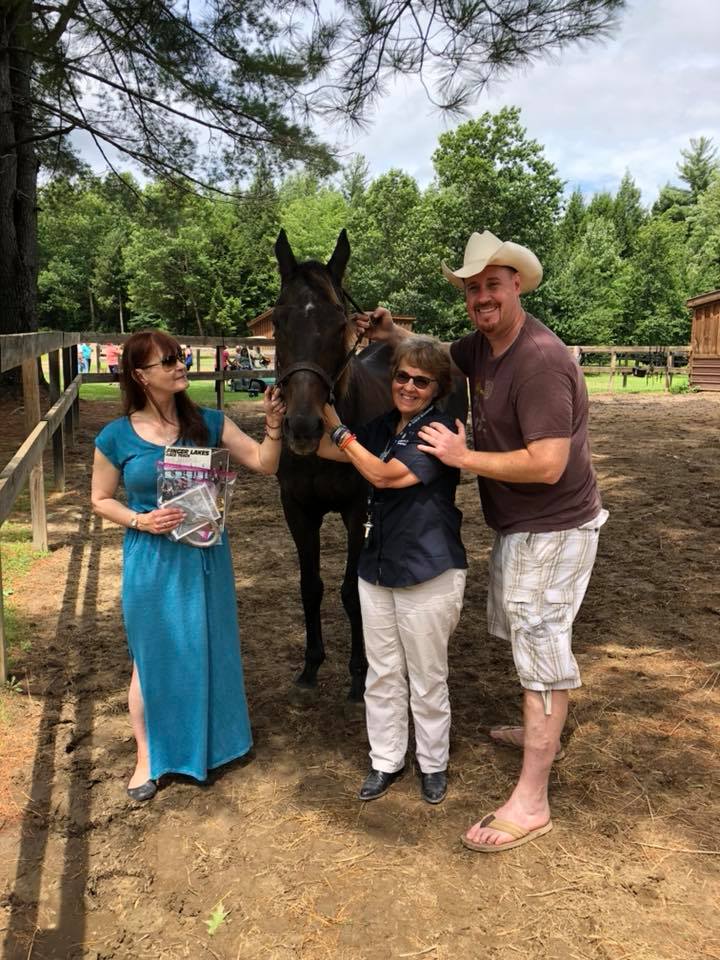 Zippy Chippy Day was a great success!
Zippy Chippy Day
Zippy Chippy day was a huge success!!!! Thank you Kevin Cox for being a great auctioneer!!!!!! Zippy even seemed to enjoy the photo shoot!!! Zippy raised a lot of money to help care for all his Old Friends 💕💕
Just for fun: Want to know more about Zippy Chippy? Look on
Wikipedia
!