Upcoming Events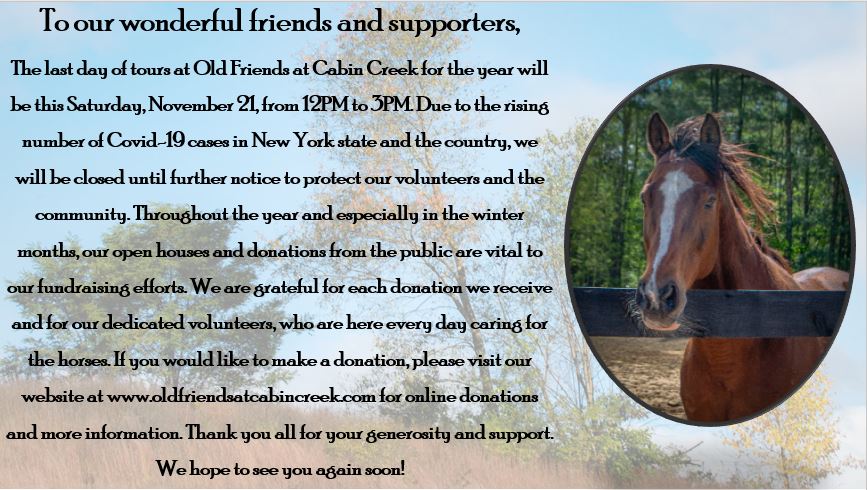 Thank you, everyone, for your support...
To our wonderful friends and supporters,
Old Friends at Cabin Creek will be closed until further notice.
Due to the rising number of Covid-19 cases throughout New York State and the country, we will be closed to the public until further notice to protect our volunteers and the community. Throughout the year and especially in the winter months, our open houses and donations from the public are vital to our fundraising efforts. We are grateful for each donation we receive and for our dedicated volunteers who are here every day caring for the horses. Thank you all for your generosity and support.
Please click here if you'd like to make a donation.
We hope to see you again soon.