Upcoming Events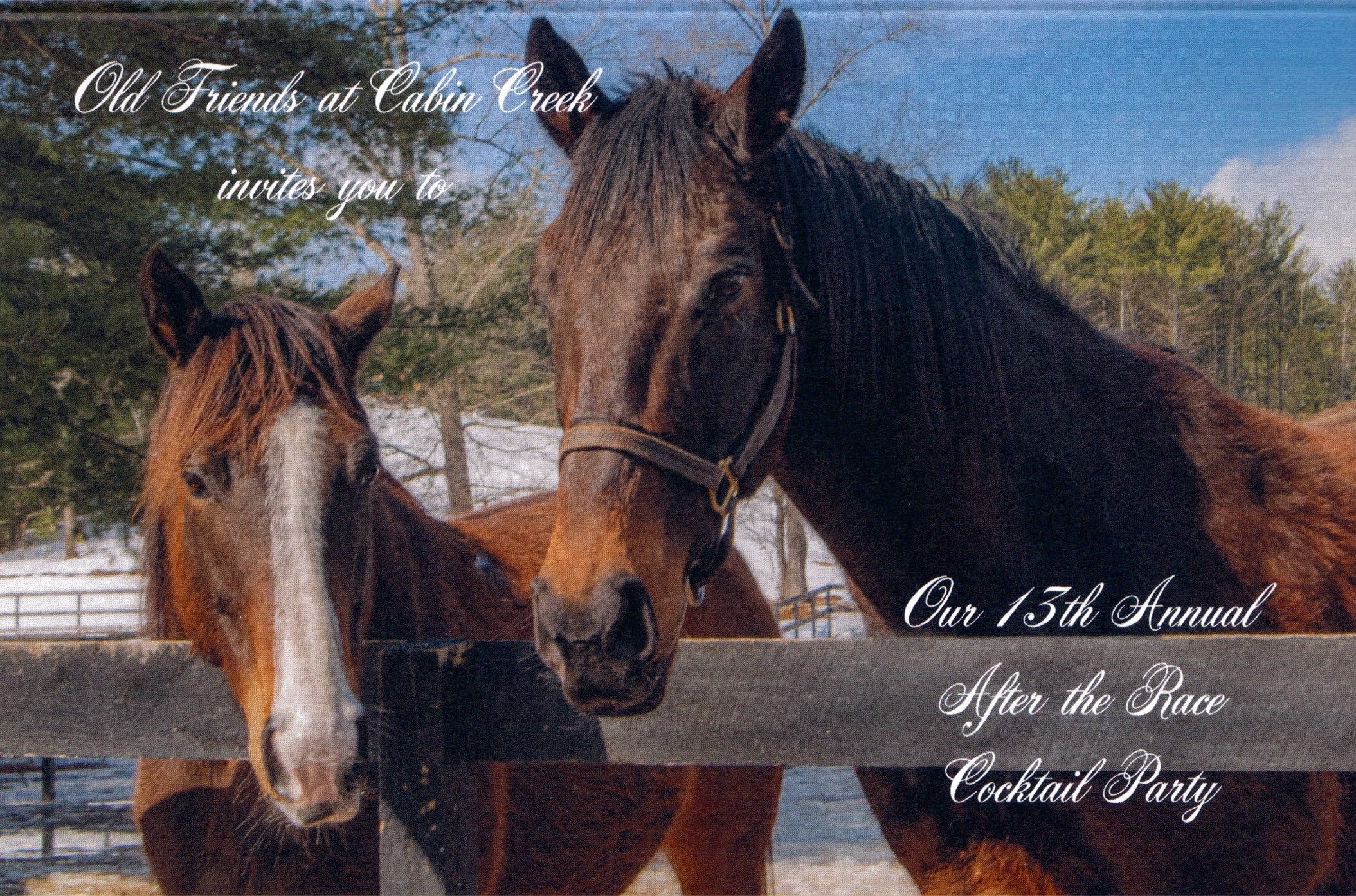 Save the date!!
JOIN US FOR OUR ANNUAL "After the Race" Party!
---
We are honoring Acacia Clement, Sherrie and Brian Courtney
and their non-profit aftercare
Racing for Home
Join us for fabulous food and drinks
Sunday, August 7th at 6:30pm at Saratoga National Golf course
Ticket price: $150
Please RSVP by 08/01/22 at (518) 698-2377 or buy tickets here:
---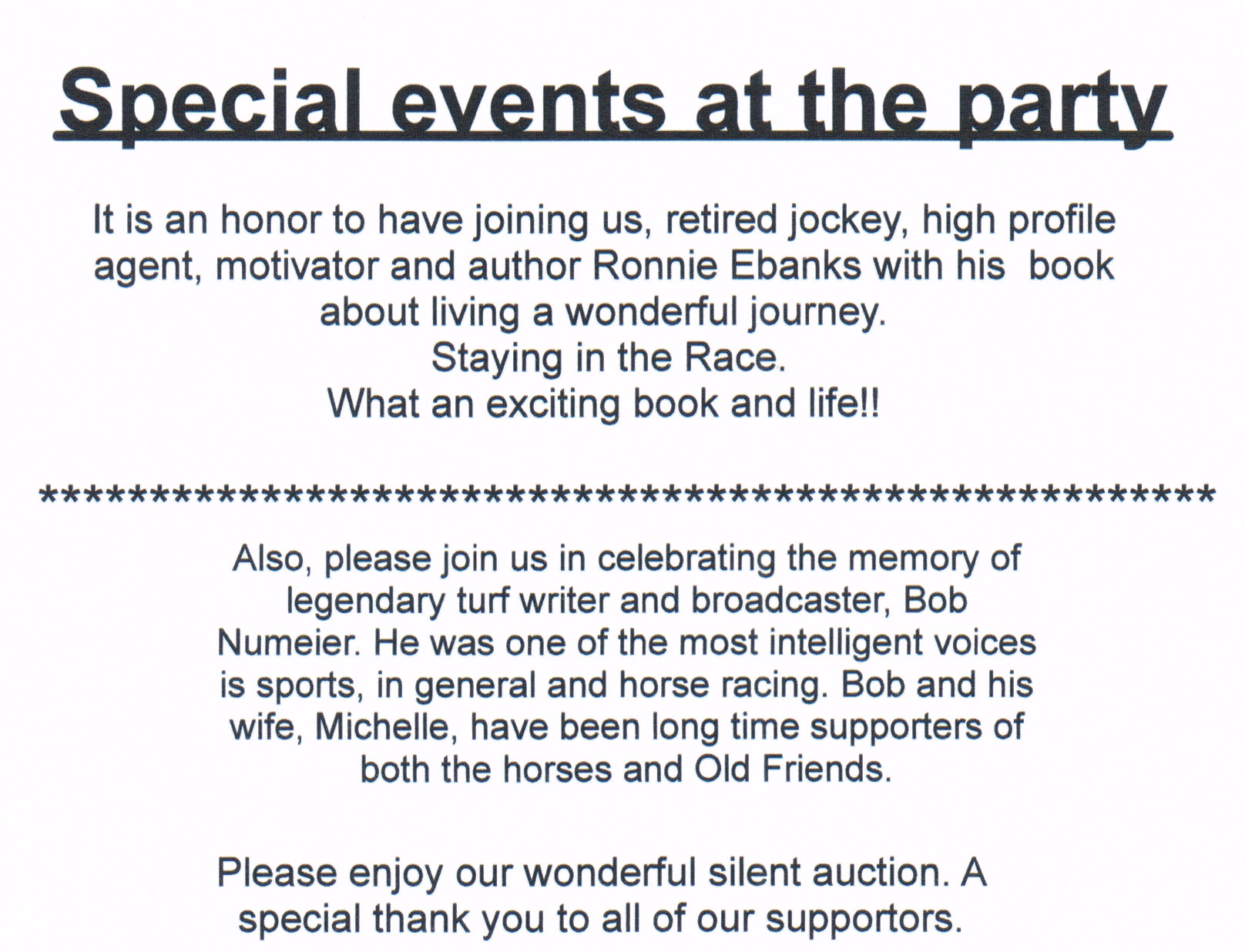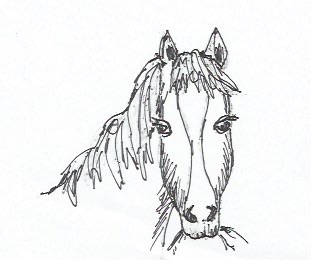 TOUR INFORMATION and HOURS...
NEW TOUR HOURS!!

---
STARTING ON JULY 5th and lasting until SEPTEMBER 3rd...
TOURS will be held on TUESDAYS, THURSDAYS, FRIDAYS and SATURDAYS, from 9-1:00pm!

**Saturday, July 2nd is still 12-3:00pm**

Our boys would love to see you, so come by and say hello! No reservations are needed. We are continuing to follow covid protocols and are requesting folks to wear masks if they're unvaccinated. Follow us on Facebook, Instagram and Twitter...