Upcoming Events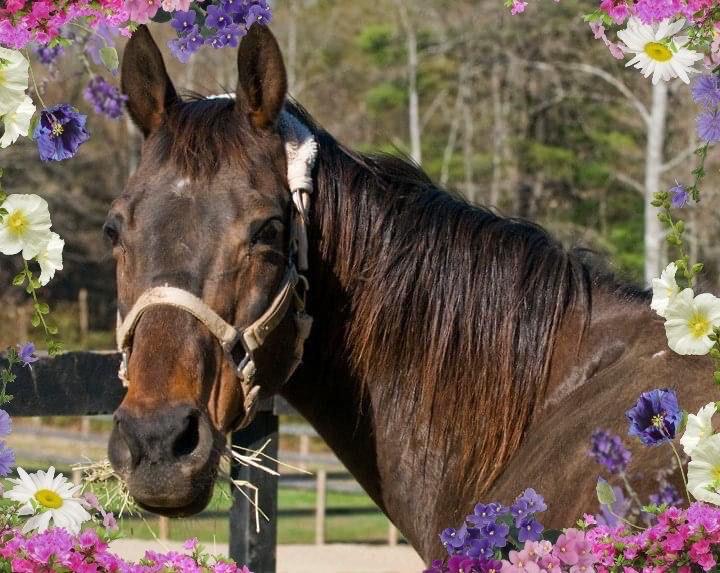 Zippy Chippy's 30th Birthday Party and Re-Opening Details
Old Friends at Cabin Creek is pleased to announce that we will be reopening to the public on Saturday, April 17 to celebrate Zippy Chippy's 30th birthday! Birthday festivities for Zippy will take place from 12PM to 3PM and include a book signing with Artie Bennett, author of The True Story of Zippy Chippy: The Little Horse That Couldn't, a drink truck, and live fiddle music. A donation of $10 for this event will be gratefully received. Masks are required. Hope you'll join us! Happy Birthday, Zippy!
---
Starting April 17, Old Friends at Cabin Creek will be open for tours from 12PM to 3PM on Saturdays only until July 1, with summer hours to be determined. Masks are required. Be sure to stop in our gift shop after your tour and check out our new items!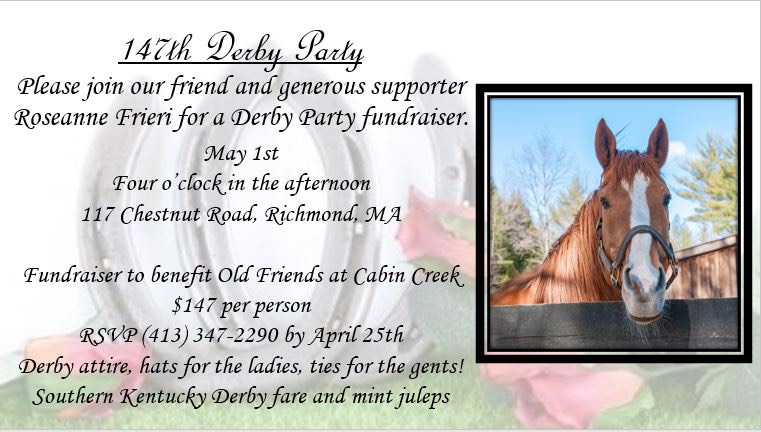 147th Derby Party
Please join our friend and supporter, Roseanne Frieri, in Richmond, MA, for a Derby Party fundraiser on May 1st!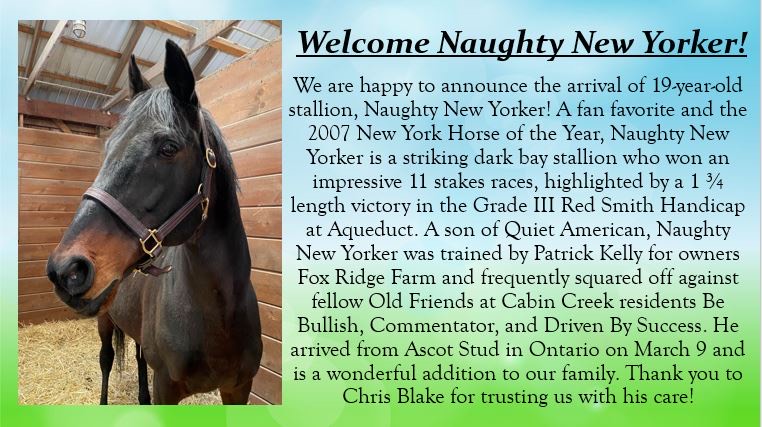 Welcome Naughty New Yorker!
Old Friends at Cabin Creek welcomes a new retired hero!