Upcoming Events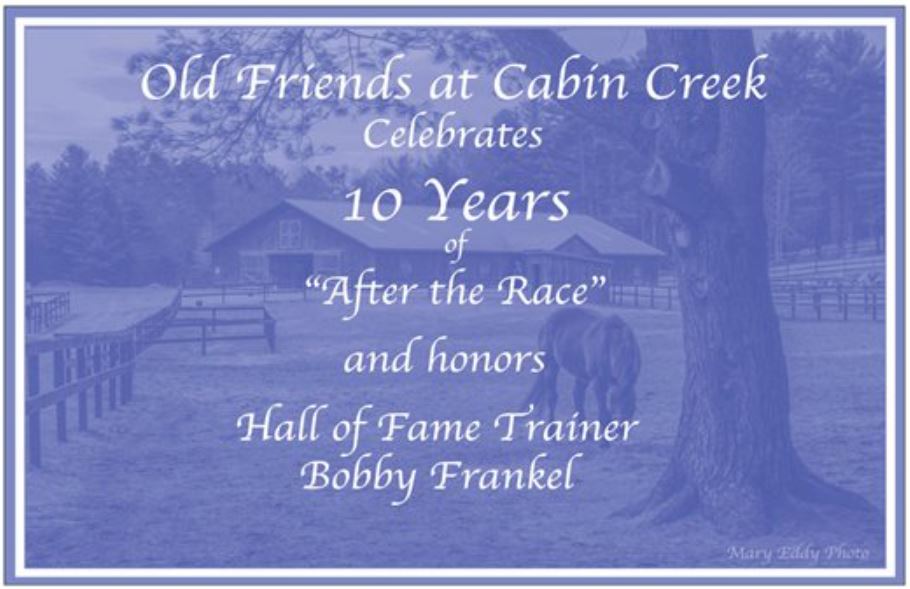 WE ARE PROUD TO ANNOUNCE THAT 2019 IS OUR 10TH ANNIVERSARY!
THE OFFICIAL OPENING OF OLD FRIENDS AT CABIN CREEK WAS IN MAY OF 2009 WITH THE ARRIVAL OF MOON SHADOW GOLD. PLEASE MARK YOUR CALENDARS AND JOIN US TO CELEBRATE THIS SPECIAL OCCASION.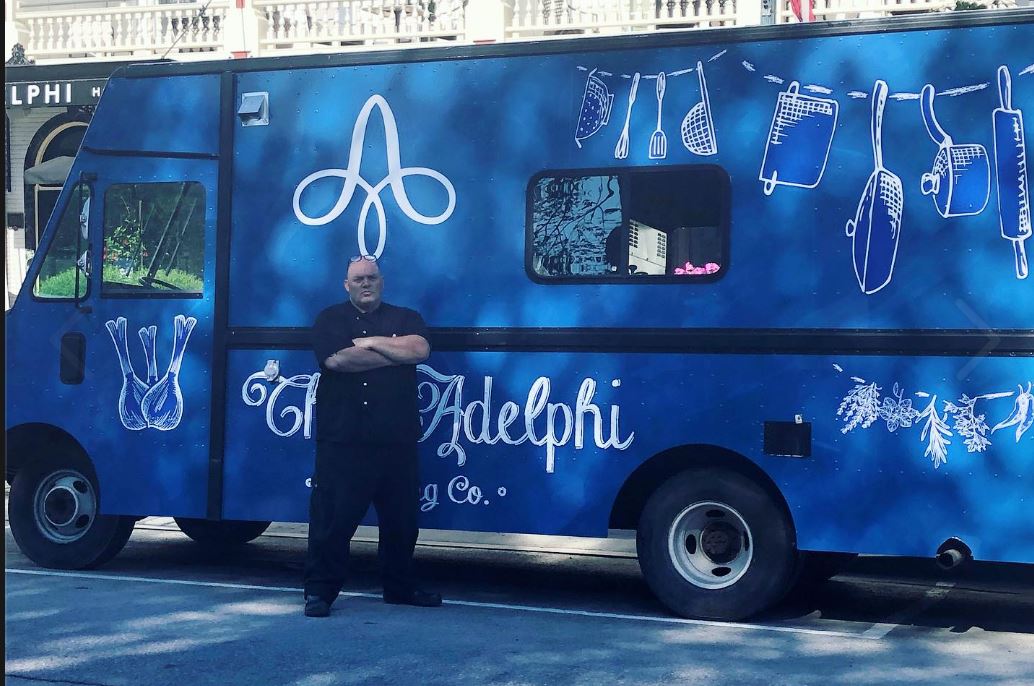 Tuesdays at the Farm...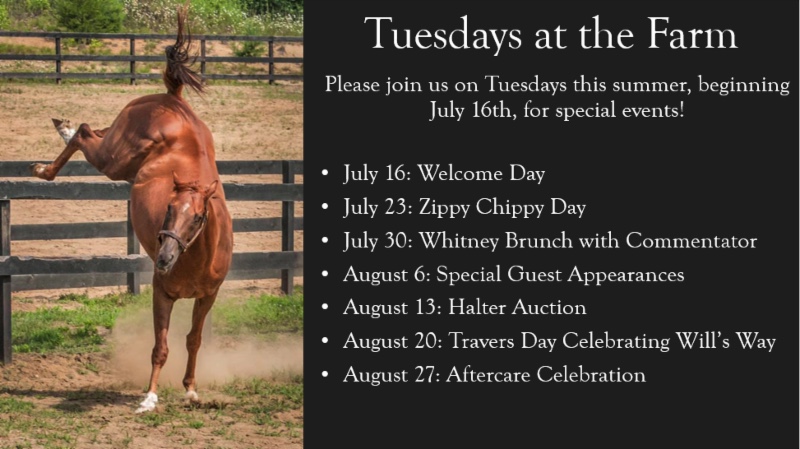 TUESDAYS AT THE FARM JUST GOT BETTER!
The Adelphi Hotel Food Truck will be selling burgers, sushi, smoothies & more every Tuesday at the farm from 11:00 AM - 1:00 PM. Bring your love of horses and your appetite.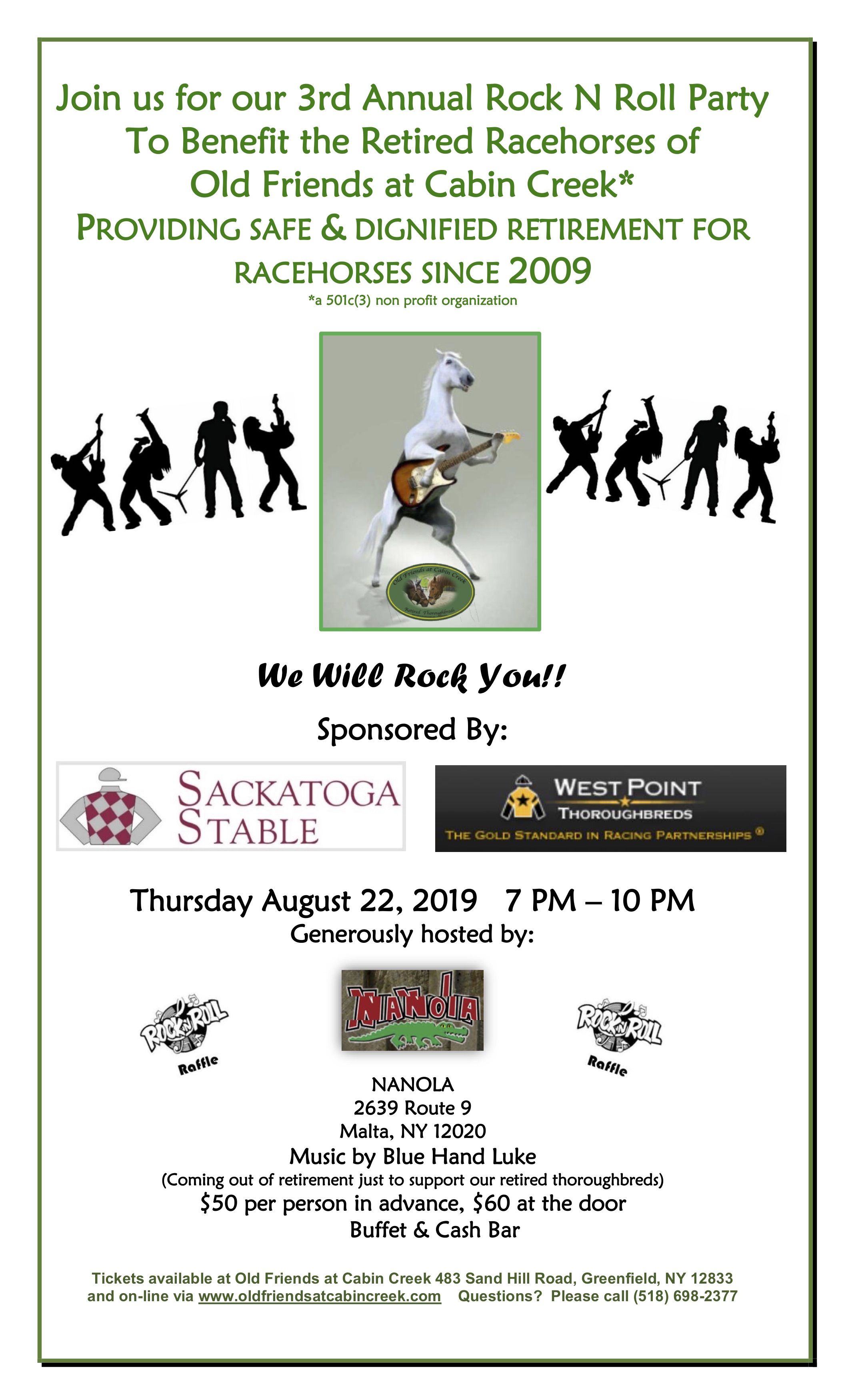 3rd Annual Rock N Roll Party at Nanola
Join us for our 3rd Annual Rock N Roll Party To Benefit the Retired Racehorses of Old Friends at Cabin Creek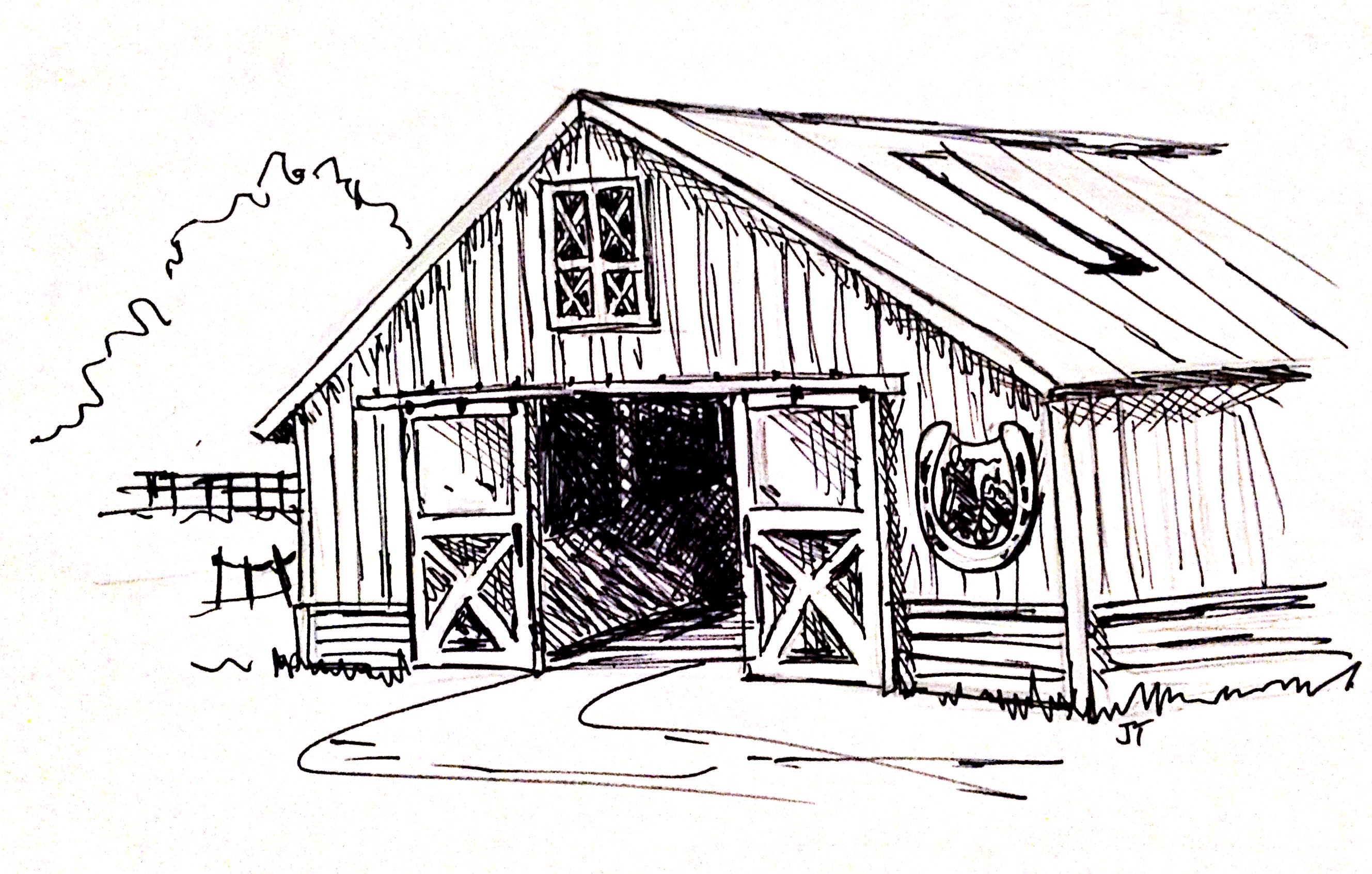 Check back soon for more events...